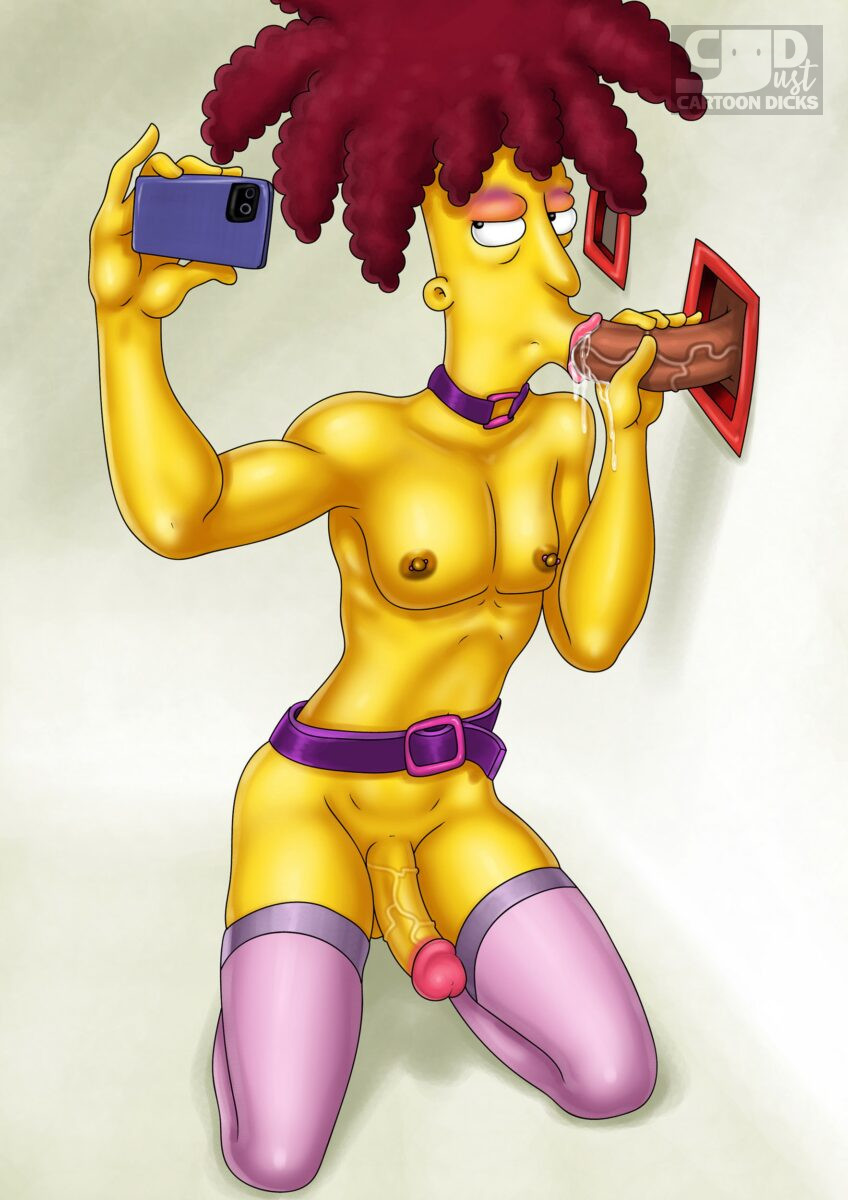 Ahhh, here I am in prison. What a cruel twist of fate. I'm Sideshow Bob, the notorious villain and proud gay of Springfield, and I'm here serving time for my evil deeds.

Now that I'm in prison, I'm forced to do all sorts of terrible things. One of them is having to suck big black cock through a gloryhole in the wall. It's degrading and humiliating. I've tried to refuse, but they won't let me.

And they make fun of me while I'm doing it too. I'm a sissy gay, after all. It's like they have nothing better to do than to make me feel bad. They call me names and laugh at me for being different.

But I won't let it get me down. I'm still proud of who I am. I'm still as strong and powerful as ever. I'm still here in prison, but I won't be here forever.